What are Google reviews and are they worth asking customers for?
A Google My Business review is a review of your business on Google Maps. They are generated by customers and other people who have experience with your business.
Reviews can be either positive or negative, and both types of reviews can influence potential customers.
Verifying your Google My Business profile is the first step to seeing and responding to Google user reviews. Google presents a knowledge box that includes pictures, a map of your business, reviews, ratings, basic logistics information, and a link to your website every time a user searches for your business.
A better GMB profile with better reviews has a higher chance of appearing in the Google Places box. Local search results are sorted and rated by stars on a scale of 1-5. The progression is as follows:
5 stars = Loved it

4 stars = Liked it

3 stars = It was okay

2 stars = Disliked it

1 star = Hated it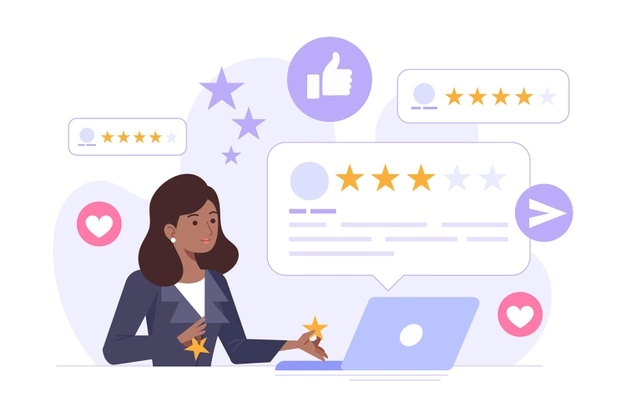 Benefits of Google Reviews
Online reputation plays a vital role in your company since everything is digital these days. Furthermore, you don't have to gain expertise in Google to understand it.
These three are the main benefits that Google reviews guarantee to provide you:
Enhanced brand's image

Influenced buying decision

Improved engine results
The internet world is something your business should keep up with, no matter how much people deny it. Giving your customers satisfaction and letting them leave positive insights about your business can make you stand out above your competition. Additionally, a proactive effort is also required to reap Google reviews, given that offline reality does not naturally reflect online reality. Despite the hardship of gaining Google reviews, the outcome will show you that it's worth the effort.
What do you want people to see?
When customers see a high rating from Google, they automatically perceive the brand as highly trustworthy. Ultimately, reviews and ratings are a sign of a quality business. Who would contact a company with no reviews rather than a business with full five stars?
Higher rated businesses get more clicks.
Here are some statistics from a BrightLocal study that illustrates how positive Google reviews impact the buying process:
Raising your rating by 2 stars = 25% more clicks:

 Businesses with 5-star ratings get 25% more clicks from the Google Local Pack.

5-Star Ratings = 39% more clicks:

A 5-star rating earns a business 39% more clicks from Google Local than a one-star rating.

Over 50% of consumers select a business with positive reviews:

Consumers are more likely to choose a company with positive reviews/ratings displayed in the Google Local Pack.

Reviews also impact search rankings:

When determining how high to rank a business for related queries, Google considers the number of online reviews on the company's Google My Business profile. More positive online insights turn out in a higher display in local search results.
Understanding Google reviews benefits will be your ultimate guide on your online reputation management on the platform. A Google My Business management service is an excellent investment for your online business marketing.
How Do You Increase Google Reviews?
Getting Google reviews from your customer isn't as easy as you might like. According to studies, the percentage of customers leaving insights for a business is less than 5% Yet, no matter how much you devote yourself to your business, that one mistake could forever haunt you online. It seems like mistakes and dissatisfactions can get you more reviews than customers who have had positive experiences leaving reviews.
Getting positive and honest reviews from your consumers may take a little time and slight push. It's tough if your customers still use paper and pen and don't even know what a Google Mail account is. It's not all gloom, though. Approximately 60% of people who were asked to leave reviews did so after a polite reminder.
The real question goes here: how do you increase your Google reviews?
Ask:

Don't be shy when you ask your customer in person to leave a review. It's incredibly effective every time they visit your store and have them fill out a review form on their phone before they leave. Trust them because their first-hand experience with your services will be at the top of their mind.

Follow up:

You might send an old customer a review request in the mail so that they can learn how to leave a review on Google. Providing your customers with instructions and requesting a review or testimonial can also be an effective place to start.

Automated

Review Solicitation Software: Utilising review software like RepCheckup is the best method of soliciting reviews. By using online reputation management software solutions, customers can submit reviews via text message or email after their visit without asking or typing them indirectly. This guarantees that every customer gets a chance to participate; ensure that your staff won't forget.
The most convenient and effective way to gain reviews is by using automated review solicitation software. With real-time requests, customers can respond more quickly than with paper and pen. Thus, you will receive a higher number of Google reviews.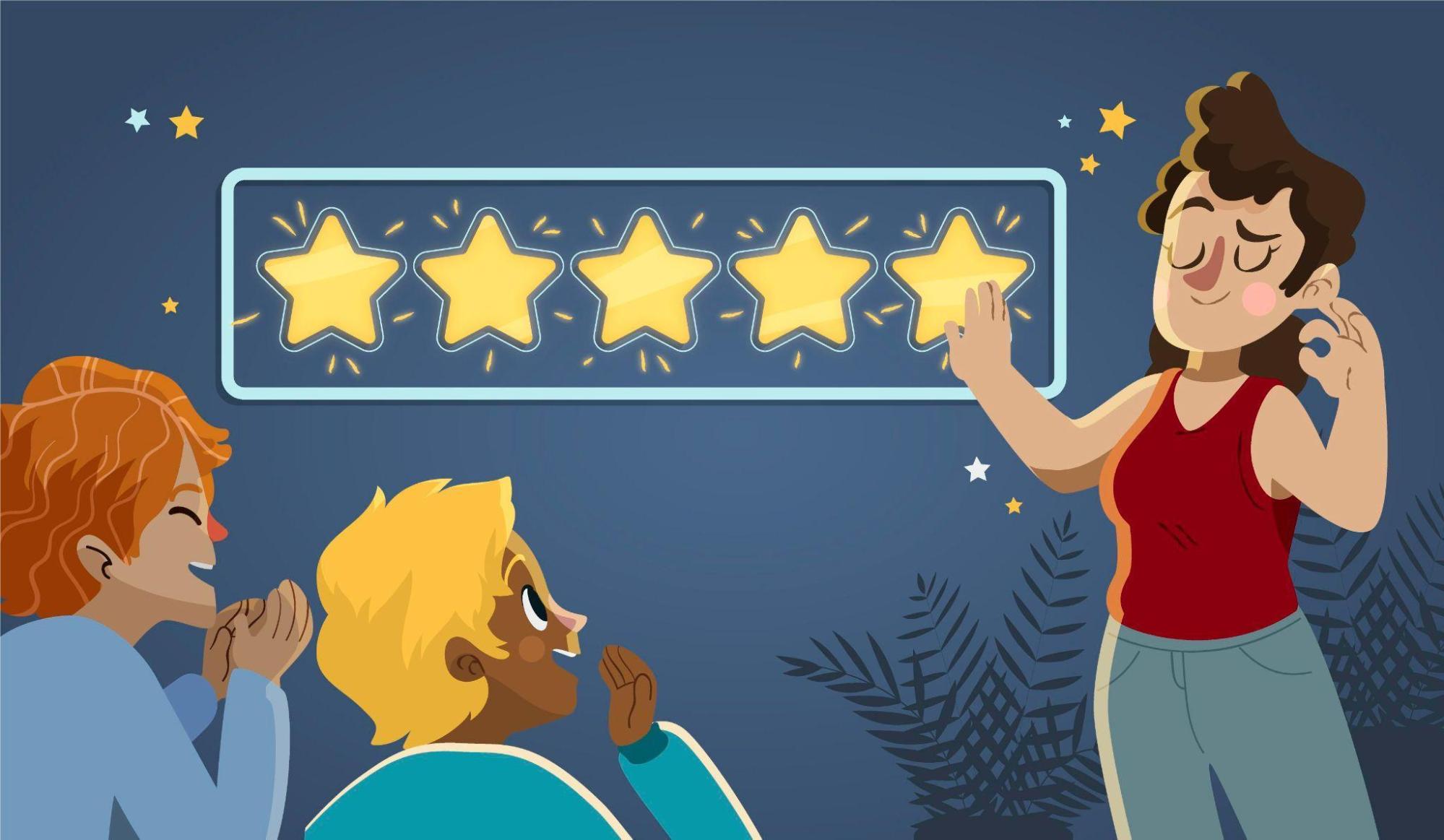 How Do You Choose a Google My Business Management Provider?
There will be many factors you should consider before finally coming up with a decision on which Google management provider you would work with. You have to learn more about the provider first. When choosing a Google management provider, the key things to consider are their ease of use, success rate, case studies, and these 6 requirements you should look for:
In-office review solicitation program:

It's a must to have someone to guide business owners on best practices for review solicitation.

Send review solicitations via text message:

Aside from preventing negative reviews, A Google review provider that sends text messages also helps increase positive ratings on Google.

Monthly monitorings:

Consistent monitoring every time a new review comes up. And receiving a monthly summary report.

Email alerts for profile updates:

Get emails containing recent rating scores.

Moderating ratings and reviews:

Someone will monitor your online reputation for you; thus, utilising your time and energy for other more important business matters.

Approve responses for positive and negative reviews:

Since monitoring won't be enough, it's important to acknowledge those who have filled up the review forms.
Why You Shouldn't Buy Google Reviews
While this may be the easiest way to gain Google reviews, would you instead want to be branded as a company that buys reviews? Never. You may run into Google review providers that offer positive reviews for a very affordable price, and it can be tempting to say yes, but run away. Collaborate with a company that would work with you to get honest and authentic reviews.
Your reputation will instantly suffer if you are discovered to have paid for positive reviews. Further, Google is an intelligent tool; thus, if you buy fake reviews, Google will catch on before you even finish typing what you're typing in the search bar. Its algorithm can also detect IP addresses of known fake reviewers. You don't want to tarnish your hard work.
Authentic reviews are also ways to gain more customers and gain their trust. These reviews reflect your high-quality service or products.
How Are You Handling Google Reviews?
A business should learn that authentic customer reviews and ratings are some of the most persuasive marketing content available. Reviewers have the power to influence whether people book appointments with you, order your products, or decide to go to another company with better ratings.
Online reviews are not something to ignore. It plays a vital role in your business. Therefore, you will lose some control over what is said about you if you do not actively manage your online review reputation. It is also possible that you will lose business to your competitors who manage their reputations actively. Consumers go online to compare prices just like they would in a supermarket.
To sum up, choosing the right Google My Business Management provider should not be a rash decision. Remember that Google reviews are an essential part of your business